Discover more from This Side of Japan
A newsletter about Japanese music, new and old
Over 1,000 subscribers
Issue #1: Ake Ome Koto Yoro
On Nariaki Obukuro's new album, December singles and an '80s icon's rise to fame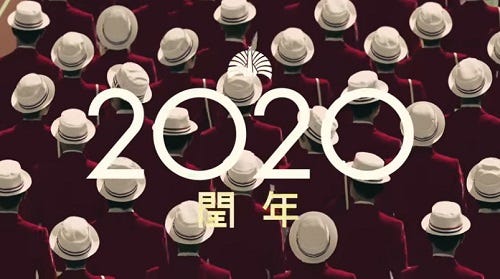 AkeOmeKotoYoro! Welcome to the first issue of This Side of Japan, a newsletter about Japanese music, new and old! Before we get started, here's a little about me. I'm Ryo Miyauchi, and I've been blogging about Japanese music since 2016. I tried my hand at a monthly column of the same topic over at Medium, where I also reviewed albums such as Seiko Oomori's MUTEKI and compiled a few year-end lists.
Here's more in depth on what you can expect from every issue:
Album of the Week - A capsule review of a new Japanese record that caught my attention. It won't necessarily be a new release from that week, but it will be an album or EP from the current year.
Singles Club - Short blurbs on three new Japanese singles worth your time. I'll try my best to choose selections released in the past month. I'll note if the single is attached to a new forthcoming project as well.
This Week in… - A write-up on the week's number-one single in the Oricon charts from 10, 20 or maybe even 50 years ago. The year will be decided at random.
Happy listening!
Album of the Week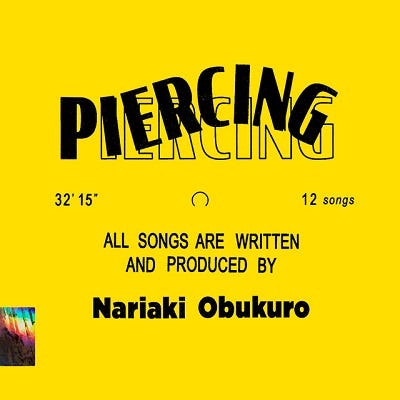 Piercing by Nariaki Obukuro [Sony]
Release date: December 18, 2019
Recommended track: "Gaia" ft. 5lack | Listen to the album on Spotify
Despite appearing as a chatty socialite in interviews, Nariaki Obukuro comes across more on records as a brooding studio rat, who considers the album as a form of intimate personal document. His sophomore full-length, Piercing, finds him once again archiving his private feelings over moody, minimal R&B. But whereas his debut LP, the Utada Hikaru-cosigned Bunriha No Natsu, presented loneliness as a vague, general mood, the solitude felt in Piercing can be pinned to a more specific instance of heartbreak.
Obukuro's songs remain ambiguous and elusive in feeling. He's open to reveal personal details yet he's not entirely forthcoming as a songwriter, often speaking in references only he and his former flame would understand. But the details all feel lifted from the same relationship, thanks to each song flowing into another as a continuous stream. The emphasis of interconnectivity also helps navigate the collage-like sequencing of musical styles. Obukuro impulsively throws in an unedited snippet of a studio chorus ("Bye") to conclude a crisp, solitary blues track ("Turn Back"). Elsewhere, he abruptly invites rapper Tohji to speak on his behalf ("Tohji's Track"), his loud lo-fi bark cutting through the album's intimate silence. Disparate as it may feel, the shared theme grounds them all as a part of a whole.
While he has done away with the deliberately recorded voice memos of Bunriha No Natsu, Obukuro's self-seriousness still slightly peeks through the high notes he strains to pull to convey pain and heartbreak. A more compelling flex of his talents are the experiments with hip-hop cadences: he shows off superb control as he switches between a hardened staccato flow and a loosened melodic hum in "New Kids"; the freestyle-like cadence of "In the End" frames the flashbacks of his past relationship as a sprawling daydream. Obukuro likes to keep his audiences at a certain distance when it comes to his private life. But the more he buries himself in the music and his world of self-references, the better his work gets.
---
Singles Club
"Karisome Diva" by CRCK/LCKS [Apollo Sounds]
CRCK/LCKS hardly stick to one thing, finding space for quirky jam sessions and somber synth-R&B in the same album. The group, however, excels best in exploring their fun side as evident in the glamorous disco of "Karisome Diva," the kicker track in the Temporary Vol. 2 mini album. The rich strings and horns set a lavish scene while Tomomi Oda calls upon the DJ for dance tunes to relieve her stress.
Temporary Vol. 2 is out now via Apollo Sounds. Stream it on Spotify.
"Beauty" by iLU [Progressive Form]
While Shin Wada's beats for iLU's debut LP, Don't Watch the Sun, leaned towards the quiet, prickly side of IDM, the producer gets loud and busy in the duo's new The World with You, the World Without You EP. Out of the five tracks, "Beauty" may be their most overt pop effort. The glossy rave keys provide vibrant color, and singer Kuro treats the warped beat like a sultry chill-out-adjacent R&B track.
The World with You, the World Without EP is out now via Progressive Form. Stream it on Soundcloud or Spotify.
"Longing" by Nozomi Nobody [Silent Room]
Nozomi Nobody's folk music has become awfully lonely in her new single, Longing/Losing My Heart, with only the warmth of her own voice to keep her company. The singer/songwriter laments about unrequited desire in "Longing" over an acoustic-guitar riff so gossamer, it's about to vanish at any moment. "I was dreaming right next to you," she sighs in the chorus alongside a weeping violin.
Longing/Losing My Heart is out now via Silent Room Records. Stream it on Spotify.
---
This Week in 1983…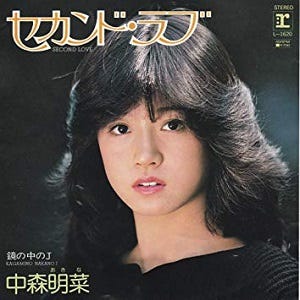 "Second Love" by Akina Nakamori [Reprise, 1982]
No. 1 in the weeks of Jan. 10-24, 1983 | Listen on YouTube
It speaks to the momentum building behind Akina Nakamori by the final months of 1982 for the singer to score her first Oricon number-one with a melancholy ballad like "Second Love." She debuted earlier that May with "Slow Motion," no. 30 on the charts, followed by "Shojo A," no. 5, and an ABBA-esque post-disco production supported her for both records. The music of "Second Love" still features ornate flourishes to elevate her romance drama, but it tones down the tempo to a much slower pace while the guitar licks of "Shojo A" gets traded for sighing strings and piano.
While the production feels elaborately designed to draw out streams of tears, the bittersweet melodrama of "Second Love" ultimately succeeds thanks to Nakamori's performance. As the title alludes, she portrays a young woman who wishes she could be naive about love again after the heartbreak from her former relationship. Her vocals in the chorus carries with it a pained vulnerability, and she sings the last line in particular — "and I keep having second thoughts"—with a frustration towards her own insecurities.
"Second Love" introduced a mature and wise side to Nakamori, then just 17-years-old. The narrative of an innocence lost hits especially poignant following "Slow Motion," a bright-eyed debut record about love at first sight. The singer already knew how to nail a killer chorus by this single, but she was only getting started as she will go on to dominate a majority of the '80s.