Issue #8: Moved Your Feet/As You Liked
Discussing the new Iri album, the idol group Wink and the bittersweet feeling of hearing Tofubeats' new music during the COVID-19 pandemic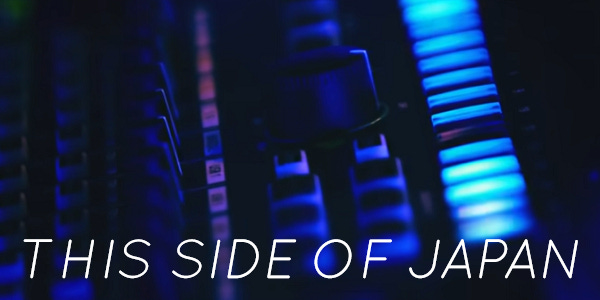 Hello! Welcome to This Side of Japan, a newsletter about Japanese music, new and old. You can read past issues here.
The most bittersweet moment of Tofubeats' latest mini album, TBEP, arrives at the very end in the wistful curtain call, "Club." The late-night house-pop mellows down the mood after a rundown of busy beats ranging from shuffling techno, acid house and classic drum 'n' bass. In fact, the producer sings from somewhere far away from where the booming dance music is coming from. "I wonder what will happen at the club tonight," ponders guest vocalist Kiki Vivi Lily as her and Tofubeats contemplate whether or not they should pay their favorite place a visit after clocking out of work.
Tofubeats' pop songs have been consistently great meta-commentary on the role that music plays in our lives. "Suisei" jump-started his career at the top of the 2010s, but it also summed up the topic on the minds of other young millennials who preferred to get lost in music than try to chart their own uncertain future. TBEP also features a meta-pop song of sorts, "Conspiracy Theory," that finds the producer likening the entrancing power of music to, yes, a conspiracy theory: "This was a set up!" He opens the song while surrendering to the "signals" coming out the speakers.
"Club" taps into a classic disco-pop theme of the discotheque as a place to escape and be soothed by the venue's music. The club also stands as a metaphor for infinite possibility, the delight that encourages Kiki Vivi Lily to keep coming back. Tofubeats describes the joy from music as an out-of-body feeling—"I thought my body was all worn out/ I can't stop it from moving"—and as something that can only be revisited in the past tense.
The sweet reminiscences about going out and enjoying music all night is a cruel tease during a time when we can hardly step outside due to the global pandemic. I didn't go out to the club at all before all this happened, but "Club" still touches on something I already miss a lot: gathering with friends and enjoying music together. Tofubeats thankfully has his head up enough to make a light joke of the situation. "Postponed" reads a sign displayed in an empty club at the end of the video. Better that than cancelled.
***
An unfortunate news related to the pandemic is that more and more artists of all levels of the industry are pushing back the release date of their upcoming new projects. The future is becoming increasingly unclear when it comes to the arrival new music, but I'm staying optimistic. Hope you enjoy what I got in the mean time.
---
Album of the Week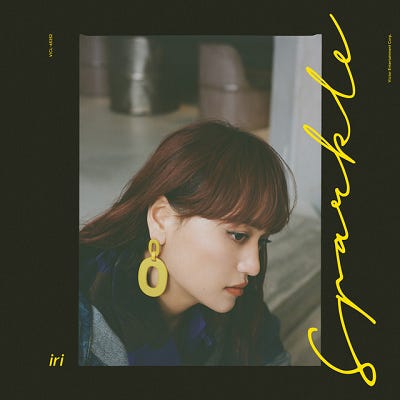 Sparkle by iri [JVCKENWOOD]
Release date: March 25, 2020
Recommended track: "Sparkle" | Listen to it on Spotify
Iri brought the most comforting song of the year so far with the sleek, triumphant R&B, "Sparkle." "What kind of night made you so sad," she asks a troubled soul, and she dedicates the rest of the song to help bury those haunting memories and move on forward. Upbeat and funky as her music can be, however, the singer doesn't quite set out to preach optimism in her third album, Sparkle. She instead stresses resilience; she's concerned not so much about tasting success in the end but just being able to will the strength to get up and try again.
Not all songs in Sparkle give way to a redemptive moment like its title track. A series of tracks, like "24-25" and "Summer End," are shaded with a hint of lost innocence through its stories of hope and love lost, if not the wistful R&B keys and mellower tempos that back them. Iri focuses on the here and now as a young adult would, but "living for today" becomes an exhausting mantra when the days provide diminishing returns. "Coaster" laments her present built upon repeated failures with love while the song's alluring, tail-chasing riff seems to literally express life as a bittersweet loop.
Sparkle saves the more melancholy cuts toward the back end. The album begins with a pairs of glowing tracks, "Clear Color" and "Runaway," dedicated to a newfound light in her life, and then it gradually descends into disappointment. The two final songs, "Come Back to My City" and "Best Life," yearn for those better times once filled with a spark. The latter sings slightly more hopeful to close out the album, and yet Iri sounds like a different person compared to the woman heard in "Clear Color."
That said, the sobering perspective doesn't dampen the music; rather, it adds depth and reliability to her wholesomeness. Iri brings up failures and disappointments as an inevitable and pursues what's ahead despite all. "Those nights when we cried and walked/ so we can look back at them fondly: drive," she sings in the chorus of "Sparkle." The letdowns experienced in her third album only makes her moments of glory feel that much more rewarding.
---
Singles Club
"OK!" by Lyrical School [Victor]
An emphasis on fun from Lyrical School is practically a given with the best of their rapping just consistently glowing from their joy of the craft. The five continue to explore new methods to entertain in "OK" with Risano tackling some irregular flows. But as much as they put on a fun-first attitude, the idols also acknowledge that ignoring the noise can be a nearly impossible task right now. "OK" is a way for the group to cope, too, and they try their best to get over their own issues through sheer energy and determination. Lucky for us, Lyrical School make bouncing back looks easy.
OK!!!!! EP is out April 22. Listen to the title track on Spotify.
See also: "Cmiyc" by Cmiyc; "Empty Dream" by NF Zessho ft. Moka Sato
"Kuse" by Nakigoto [Murffin Discs]
Old habits die hard in this highlight cut from Nakigoto's latest single, Sasayaki, specifically the ones vocalist Emiri Mizukami picked up from a former love interest. "I can't fix this habit of throwing away cigarettes in empty cans," she sings in the chorus over a bleeding guitar riff, "I can't fix this habit of saying 'I hate you' even I know well that I like you." She's tortured by the reminders of her unrequited desire yet still partially delighted to have something stick around. The YouTube comment for the song sums up the feeling best: "I used to hate how the smell of cigarettes would get on my other clothes, but now I cry when I put clothes on because all I smell is the scent of fabric softener."
Sasayaki is out now.
See also: "Colors Fade Away" by Ferri-Chrome; "Madoka" by FINLANDS;
"Zansyo" by Punipunidenki & 80KIDZ [Park]
The jazz-pop touches of "Zansyo" wrap Punipunidenki's precious memory with an intimate warmth. But the coziness of the music is deceitful in how it softens the burden behind this bittersweet ode to the one that got away. "How better it would be if we didn't know that night will soon turn to day," she sings in the chorus. With producer duo 80KIDZ, Punipunidenki tries her best to preserve the experience even if she knows it'll be all gone eventually.
"Zansyo" is out now.
See also: "Pacific Sketches" by Naive Super; "Kirei Ni Kimi Wo Aishitetai" by She Is Summer
---
This Week in 1990…
"Sexy Music" by Wink [Polystar, 1990]
No. 1 during the weeks of April 9-16, 1990 | Listen to it on Spotify
Wink appear in the singles chart like the last gasp of the '80s. The idol duo first made it to the top in 1988 with a cover of Kylie Minogue's "Turn It into Love." "Sexy Music," their fifth consecutive number-one, refits a Nolans single from 1981. While the titular hook remains intact as found in the original, the production of Wink's version sounds distinct enough for it to stand apart from their source. Huge drum-machine thwacks provide the percussion for a synth-pop beat accented by bright synth horns, glassy keyboard lines and slap-bass licks.
The idol duo continue to make an appearance on the Oricon as high as the top 10 until a year before their split in 1993, but "Sexy Music" marks their last number one. More hangovers from the '80s like Wink can be observed at the top of Oricon in 1990, with entries from Shizuka Kudo and TM Network. The charts, however, makes a huge transition with the band boom still carrying on, and the rising stars of the Being agency rushes in a new pop sound at the top for the next few years.
If the shininess of "Sexy Music" endures in the next decade, albeit adopted into very different pop styles, the idol image of Wink falls to the wayside come the '90s. The duo's look takes cues from the pure, white-dress image of Seiko Matsuda but with more Bubble-era pomp. Aside from maybe Chisato Moritaka, bubbly idols run scant at number-one going in the '90s, with female artists instead showcasing vocal skills and artistry as a capital-P performer. Wink slides in during a time of transition while still following the standards of an era quickly receding in view.
Next issue is out April 29. You can check put previous issues here.