Zoom in on My Face: Who Are the Zoomgals?
Introducing the new supergroup consisting of Japan's best rappers in the scene today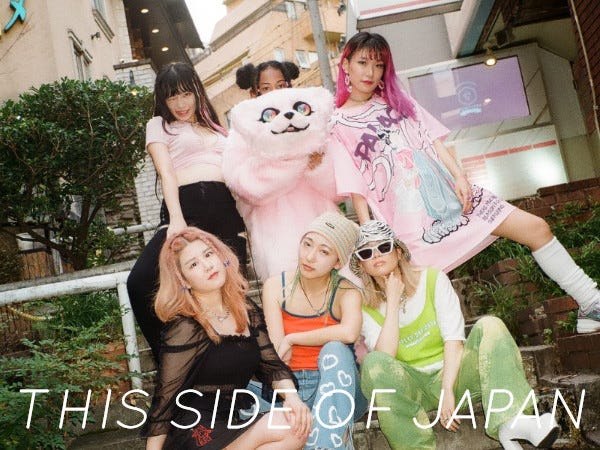 This feature is part of This Side of Japan issue #21. You can return to the main newsletter here.
Looking back at the early spring of 2020 will likely bring memories of the many efforts by musicians to make use of the stay-at-home period. While Gen Hoshino's "Dancing Inside" will be the best remembered single for its mass virality, the rap posse cut "Zoom" by rappers Valknee, Haruko Tajima, Namichie, ASOBOiSM, Marukido and Akko Gorilla takes the top spot for the best new track inspired by the quarantine. The song may be lacking in innovation—remove the circumstance and the music video inspired by the titular video-chat app, and it's simply six rappers passing the mic—but it delivers quality with each artist bringing their A-game.
"Zoom" is the ideal of a rap cypher with each rapper clearly showcased while none of them overlap with another in style. It's a surprising feat how each remain very distinct considering all of the colorful personalities involved. Some of the six have been rising acts in Japan's hip-hop and underground pop scenes for a minute; a couple names are already well-known in their respective scenes. Considering that the track marks the first time that most of them have worked on music together, it's a delight to also see them with good chemistry on and off record.
The Zoomgals, as they've now called themselves, still seem to be in the process of getting to know each other. "Why I didn't have them feature on a song before had to do with the worry of collaborating with another person who works in another separate direction," she said to Spincoaster in July. "But after COVID, I thought might as well do something with a lot of people. That's how it started, so I feel like with them there's still a lot to go."
While the Zoomgals figure each other out, it's a fine opportunity to get to know each of the six rappers involved. If nothing else, "Zoom" is a crash course on some of the most exciting names in Japanese rap. Here are introductions to the members of Zoomgals.
Listen to a Spotify playlist for this feature here.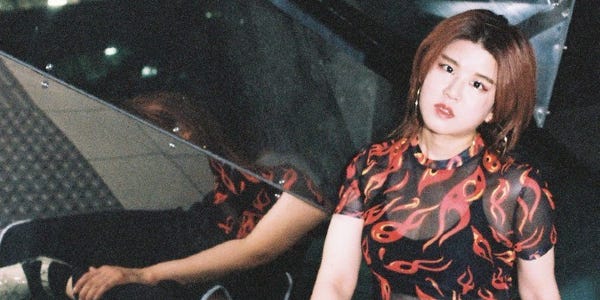 Valknee
Since Valknee was last featured by this newsletter, she put out a new EP, Diary, that head into yet another different direction than her previous projects. Her past songs, like "Asiangal" and "Nuna," flaunted a flashy persona on an equally aggressive trap beat. When the track dug into more of her daily life, like the anti-9-to-5 anthem "The Greatest S.S.S. of Life," her gyaru-like drawl still drew out a strong sense a character. Her voice could be heard even on a song for someone else, such as her contribution for rap idols Lyrical School.
Like the title suggests, Diary reveals more of what goes on behind the scenes for Valknee. If she's not writings raps about showing off swagger for idols, she's obsessing over idols herself as uncovered in "Super Kawaii Oshi." "For him, make money, it's not bad at all," she raps over a fuzzy, dreamy beat. The other songs are softer affairs with the production taking cues from bedroom pop than trap—well-fitting for music from a member of a group named Zoomgals.
Recommended Listening: "Super Kawaii Oshi" from Diary (2020)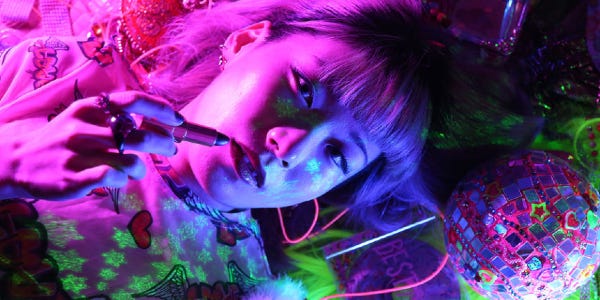 Haruko Tajima
Haruko Tajima has repped the title "new wave gyaru" since she came up with the tag back in 2018 in promotion for her third full-length, Holy Holy Holy Holy. That description fits her spot-on with her sporting bright hair, flamboyant clothing and a collection of accessories whether she's rapping over quirky trap beats or blogging over at Nylon. But it also suits her pop work before her switch into rap, the "new wave" pointing more to the synthesizers providing the foundations of her early albums, Bouryoku and Harukonium.
Tajima hasn't abandoned those pop works entirely. The experiments in voice found in those albums still inform her Auto-Tune-filtered raps which are prone to abruptly go up notches in pitch for emphasis. Though, the "new wave gyaru" tag as it stands now has definitely given her music a more defined purpose, best observed in her latest album, Kawaiiresist. Rap becomes a great pop vehicle for her to confront topics like self-image and beauty standards but also a format for her more silly ideas, so you get a post-Migos track like "Chifure Gang" dedicated to the titular budget beauty product: "I can't transform if I don't have any money? / fuck that, give me a break," she raps while flaunting her 300-yen lip stick. Tajima walks between the cliche talks of glitter and gold, indulging in it but also flipping the script.
Recommended Listening: "Chifure Gang" from Kawaiiresist (2019)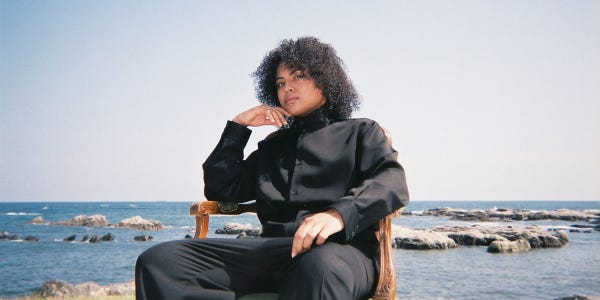 Namichie
Namichie's tight flow and cool voice may seem to not have much room for playfulness. However, the not-so-discreet jokes that she cracks with her siblings as Tamura King are often so lowbrow, it's tough to completely ignore. Take the trio's unofficial theme song that repeats the family name as a trap-rap hook, the rapid, triple-time staccato blurring the sound so it's obviously a testicle (tamakin) joke. Or there's "Omae Wo Nigasu" that's supposed to be a nothing-song about releasing a pet turtle in the wild, but then the pun of the chorus makes you realize the punchline is even simpler.
That said, Namichie's work mostly compiled in this year's Mainichi Raijitsu isn't all cheap humor. The newer material finds her in a more serious mood as she documents an artist's internal monologue, its boom-bap beats fittingly insular and her rhymes tied in a complex knot. The best inclusion is "You Wa Nanishi Ni Nippon-e?," loosely based on her being interviewed by a TV reporter. "This is a story of someone who looks like a foreigner," she begins a rap about being othered while getting interrogated about her private life.
Recommended Listening: "YOU Wa Nanishi Ni Nippon-e?" from Mainichi Raijitsu (2020)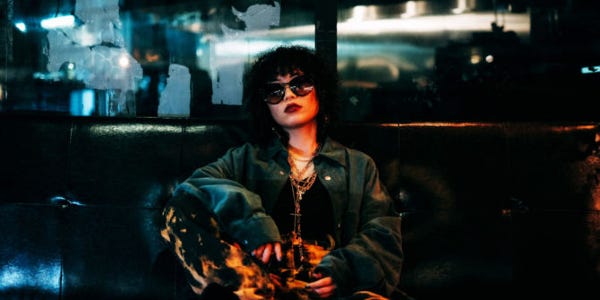 ASOBOiSM
My dear friend Micha has called Asoboism "a sentient pair of sunglasses," and it has stuck in my mind since. But it's true: not only is she constantly seen with a pair of shades on like a part of an uniform, she embodies full chill and smoothness in her R&B tracks. Her verse on "Zoom," too, is laid back in demeanor compared to the rest of the gals: the way she stretches her syllables in her opening lines—"I wanna stay home, dakedo ginkoooin / kyouseiteki gotta work, maji mendoooi"—just burrows in the brain as an earworm especially following Namichie's tricky, percussive verse.
While she portrays a yawning, "so over it" banker in "Zoom," Asoboism is a more glamorous vocalist in her own solo work. She slips right into the summer-minded scene while getting into the rhythmic pockets of the hopscotching, Weezer-channeling "Uchoten." She blends well with another rapper in a track, laying a breezy flow with Cypress Ueno in "Totsuka" or switching to a more serious mood with fellow Zoomgal Namichie in "Happoubizin." But while her catalog is filled with a series of solid chill, her new in-my-feelings single "Naive" suggests there's a bit more under those dark shades.
Recommended Listening: "Happoubizin" (2020)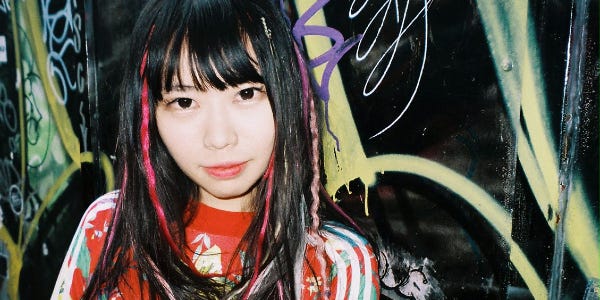 Marukido
Adopting her stage name from Marquis de Sade, Marukido perhaps boasts the most divisive work out of the six. She first got attention last year with "Gouhou JK," a trap song spinning the life of Tokyo high-school sex workers into a hustling anthem. If lyrics like "hunting down salarymen / drown the smell with Febreze—skrr skrr" didn't jar, the borderline-NSFW video with her toting a fake pistol in a sailor uniform should be at least proceeded with caution.
The rapper doesn't hold back when it comes to topics of discussion for the rest of the Children's Story EP, writing verses about porn actresses, overworked millennials, and former cult members. The taboo elements, though, aren't merely shock tactics. The latter song, "Lil Religion Jr.," was written after she opened about her own upbringing in a religious cult to the YouTube web series Neet Tokyo: "oh, her parents are dead in the eyes / the solution of religion / let's all pray it away," she sighs in the maudlin song channeling Lil Peep. She aims to change none of it as suggested by the latest Distance single that couples a depressing song called "Paradox Immoral Lonely" with a song titled "Munchines"—and yes, it's exactly as stoned and deranged as you would think.
Recommended Listening: "Lil Religion Jr." ftom Children's Story EP (2020)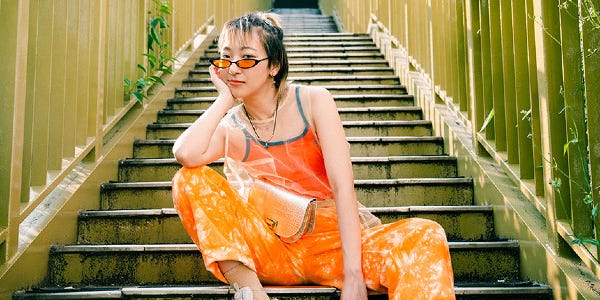 Akko Gorilla
"To all the men saying 'girls shouldn't rap,' well, fuck you," Akko Gorilla rapped back in 2017, and she has since made sure no man can tell her otherwise in her catalog of hard raps. After introducing herself as a rapper over backpacker beats in 2016's Tokyo Banana, rap had quickly grown into a platform for her to tackle sexism and gender roles. Most of her known efforts—like the rapid-fire, riot-grrrl-inspired "GRRRLISM" as well as "Everybody BO," a PSA track for women to free their armpits—from her debut album, GRRRLISM, are pop feminist expressions with very legible intentions for better or for worse.
Admittedly, her "girl power" pop-rap from those years vary in mileage partly due to its pop politics: the title track of her debut LP, for one, misguidedly spins "my body, my choice" as the main hook for an anthem about a woman's freedom of expression. But her more recent output has cooled on these more obvious reaches and let the rapping speak to make her point. Akko Gorilla simply living her truth in her latest Miracle Me EP tells enough while her riding more wild, hard-to-tame beats only emphasizes her as a tough competition for any rapper.
Recommended Listening: "SayHello" (2020)
You can return to the main newsletter here. You can check out previous issues here.